About us
Equity Group Foundation (EGF) is a Kenya based not-for-profit foundation established in 2008 as the social arm of Equity Group Holdings. It seeks to transform the lives and livelihoods of the people of Africa. We champion the socio-economic prosperity of low-income people via economic opportunities and skill and capacity building tools with a range of financial and technological innovations to equip and prepare Africans for the future. EGF implements high-impact development programs as a unique, innovative model by leveraging Equity Group's infrastructure and resources in order to capitalize on the Group's local presence, mobile tech expertise and significant trust, and therefore is able to scale successfully and efficiently. The foundation forges strategic partnerships with development partners, governments, the private sector and local and international organizations to strengthen its work. EGF is committed to impacting the lives of 100 million Africans by 2024.
EGF works alongside a range of well-placed partners to create shared value for our communities, delivering on our promise as a committed corporate citizen while ensuring the long-term success of the Group.
Our history
EGF was born out of Equity Bank's commitment to providing service to the poor, both through its core business model and its various corporate social responsibility initiatives. Today, Equity Bank is one of Kenya's largest commercial banks, with over fourteen million account holders. As Equity Bank has extended its reach and deepened financial inclusion over the years, it has become increasingly apparent that a large segment of the population still needs support to reach a threshold of knowledge, skills, and awareness wherein they can start their journey of social and economic transformation. This is what inspired the creation of Equity Group Foundation.
Today, EGF shares a strong relationship with Equity Bank, with EGF benefiting from the bank's extensive network of branches and financial agents, particularly in rural areas; its strong, credible brand; its specialised capacities in finance, technology, and communications; and fundamentally, its entrepreneurial spirit. By leveraging the bank's infrastructure and resources, EGF keeps its overhead costs low, thereby offering funding partners a particularly good value for programme execution.
Our Philosophies
Transforming lives, giving dignity and expanding opportunities for wealth creation
EGHL offers inclusive, customer focused financial services that socially and economically empower our clients and other stakeholders
EGHL generates scalable and sustainable financial solutions to drive impact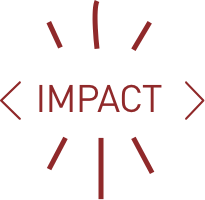 To connect people at the bottom of the pyramid with opportunities, capacity, tools and services for social and economic development.
EGF leverages the Group's infrastructure and resources for development and implementation of innovative high-impact programmes
We champion the transformation of lives and livelihoods through the design and implementation of innovative programmes that leverage existing infrastructure and partnerships to create shared value for the people of Africa.
To be the champion of the socio-economic prosperity of the people of Africa.
Transforming lives, giving dignity and expanding opportunities for wealth creation.